Thank you for a Successful Local Restaurant Week!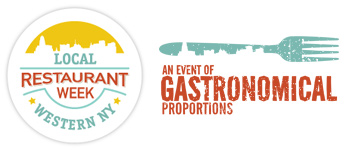 Please follow us on Facebook to stay up-to-date with the latest Local Restaurant Week news: Local Restaurant Week - WNY
Even though Local Restaurant Week is only twice a year, diners still search our website on a regular basis. As a result of this tremendous amount of support, we decided to create Menu Venue - WNY's #1 Local Independent Restaurant Dining Guide.

Menu Venue allows diners to find local independent restaurants that are Known For exceptional Menu and Venue items. Search over 20 Known For categories along with various features to help you find a restaurant that will satisfy your appetite!